STILE
Quality is not only a word
Quality is not only a word but it is something of extremely concrete and verifiable.
Stile has always achieved it thanks to the experience of generations that have been working in the wood field for years. This experience, together with the innovative evolution of the modern technology render our products absolutely in the forefront. The way to the quality is long and rich in experience and in tests that sometimes seem insuperable. The persistence we show in searching it gave us in the end the great satisfaction that we want to share with our partners.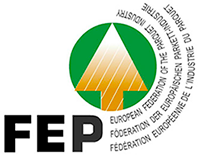 Stile is a member of FEP
Fep is the European Federation of Parquet industry that groups European manufacturers of parquet. It is the main body which represents and protects interests of European parquet Industries towards European Union.
Information request
For technical support we invite you to contact our free phone. The technical support is available from Monday to Friday, from 9 am until 7 pm.
Numero Verde
800-062662
Email
stile@stile.com