Selecting a hard wood floor is not a trivial choice. The woods aesthetics are important but the characteristics that determine the quality are not immediately recognisable. For this reason we believe it is important to know both the product and the manufacturer totally transparent to ensure that your purchase meets your expectations. Stile will help you to understand with ten reasons for choosing our flooring products.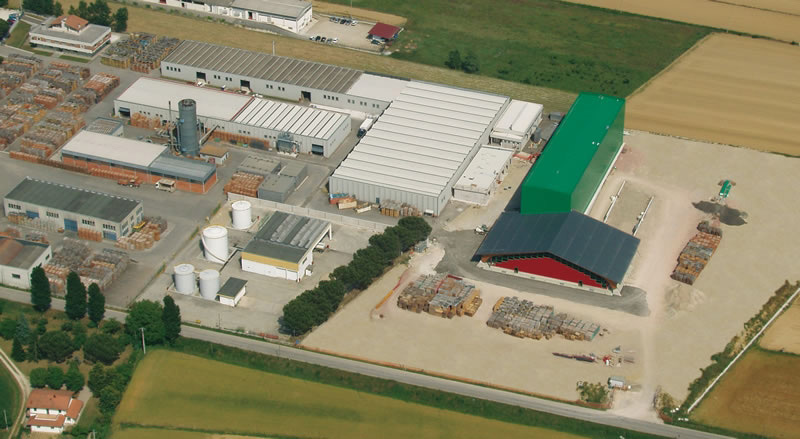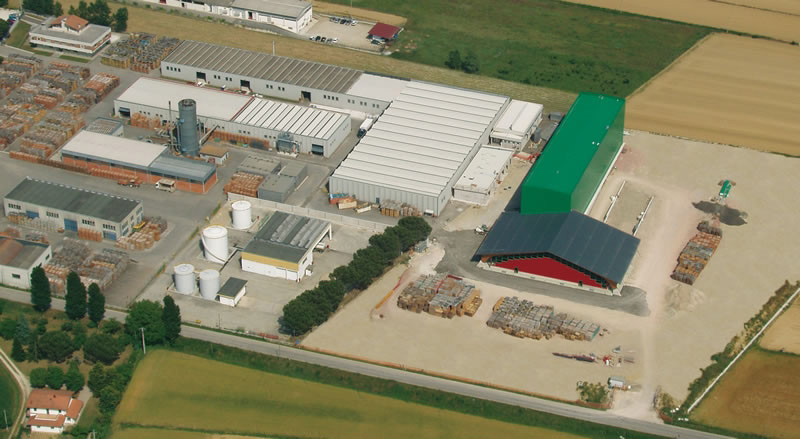 1. MADE IN ITALY SINCE 1965
This is not something that has to scare customers, thinking that a 100% made in Italy product should be very expensive! The real added value of  "made in Italy" is that it is made by experienced and very professional workers who are creating unique products based on quality and passion and completed with the famed Italian stylish touch!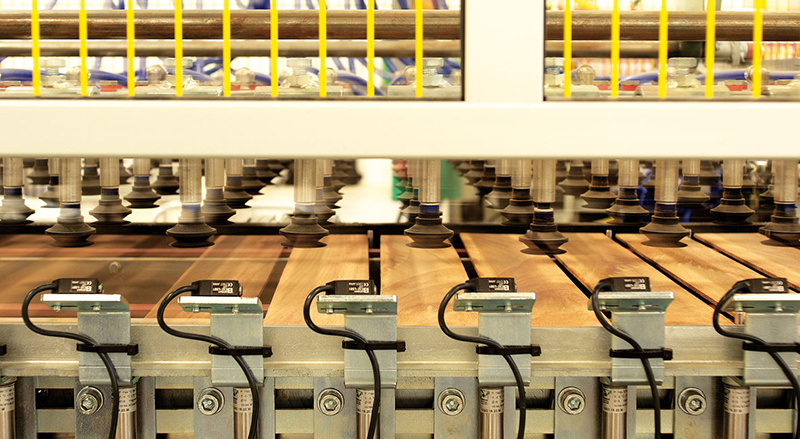 2. TECHNOLOGY
The entire production process is made in our factory in Italy adopting the most advanced technologies for the "two layers" engineered wood flooring.
This high-end equipment allows us to create perfect products for any kind of installation need and look. Square edges or bevelled profiles can be done on every dimension.
Every single step of production is under quality control.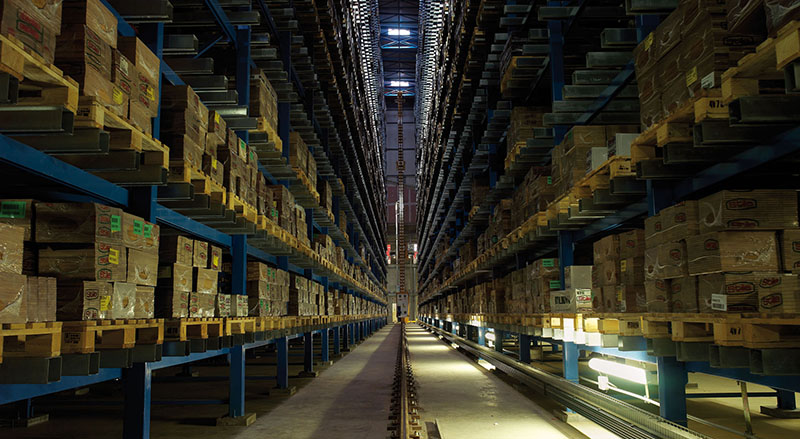 3. LOGISTICS
The fully automated warehouse gives Stile the chance to be very flexible on shipping out any kind of orders worldwide and without any kind of minimum quantity required. Even for the bespoke made following the customer instructions.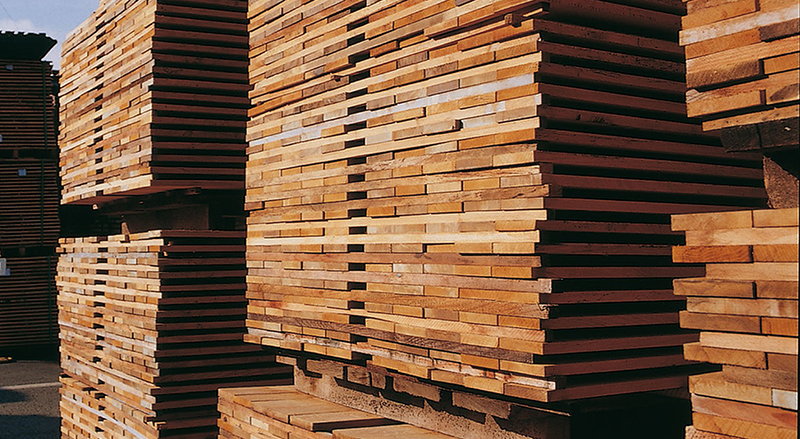 4. MATERIALS SELECTION
The quality of the finished products depends on the quality of the single components.
We are selecting the best marine birch plywood support, the best raw materials and the best finishes thanks to the strong partnership with Bona.
Here is like the "Italian cuisine": high quality ingredients, simple preparation and great taste!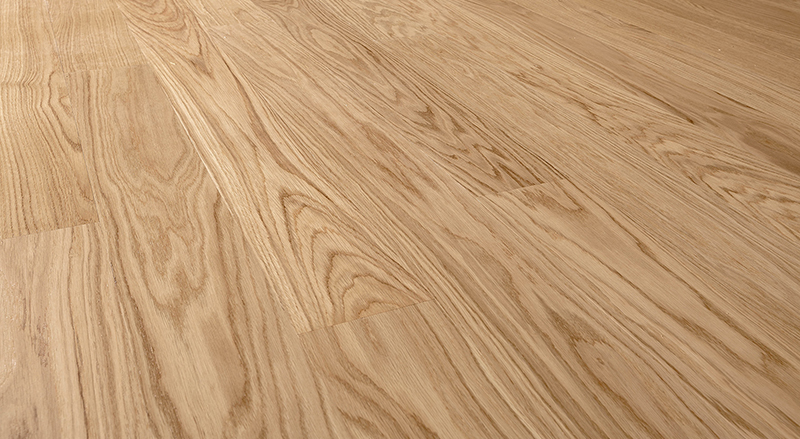 5. FINISHES
Bona is our partner exclusively so it means that we are adopting only Bona finishes on our wood floors. This special partnership is two ways: for Bona Stile is important because they can use our super advanced finishing line to test new products and new effects. For Stile is strategic because Stile is the first in the world to adopt the new finishes created by Bona in and industrial finished engineered floor.
This is what happened with TRAFFIC UV few years ago and with the newest RAW UV, the last-born finish in 2018!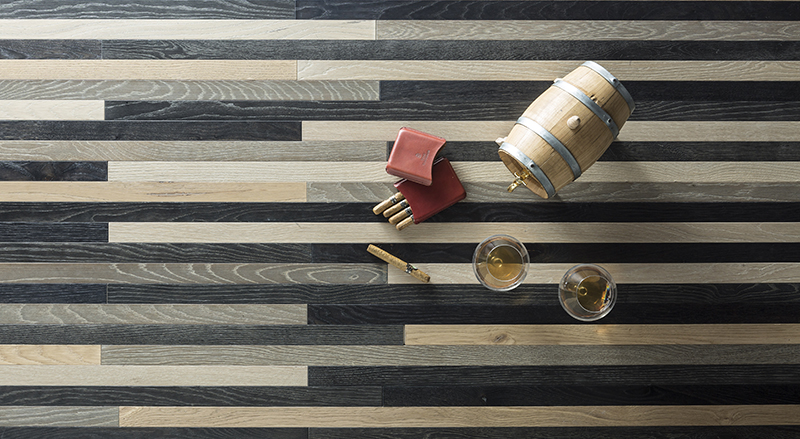 6. COLLECTIONS
Huge range of products organized in 8 different Collections, depending on specific characteristics of each one:
SLIM: All the products are in 10mm (3/8") thickness
STILNOVO: Range of 8 wood species + two smoked oak (dark and medium colour)
CONTEMPORARY: All the finishes are made by alkaline based products
CRAFTED: All the products have a kind of "heavy and artisanal" treatment on the surface
SMOKED: The colours are made on deep smoked oak (dark through lamella thickness)
HERMITAGE: Parquetry, with pattern designs realized manually or with laser inlays
STILELAB: No rules! The most creative and provocative status of the art for wood floors!
New finishes effects ("Materici and Palette")
New technics of surface treatments and applications (Metal foil)
New technologies (Digital printing)
New dimensions (Strip)
New ideas: bespoke!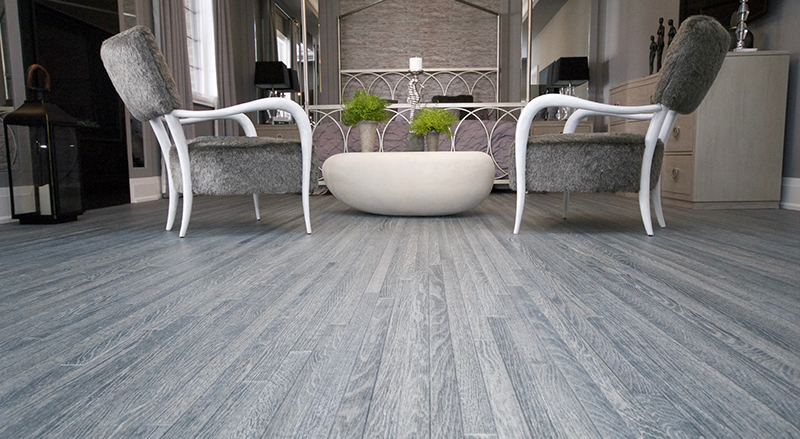 7. FLEXIBILITY (BESPOKE)
The huge combination of wood species, sizes, grades and finishes allows each single client to find a corresponding solution to any kind of need. Architects, designers, installers on commercial and residential projects can benefit from large flexibility in production, regardless of the needed quantity (NO MINIMUM QUANTITY!). Everything can be customized!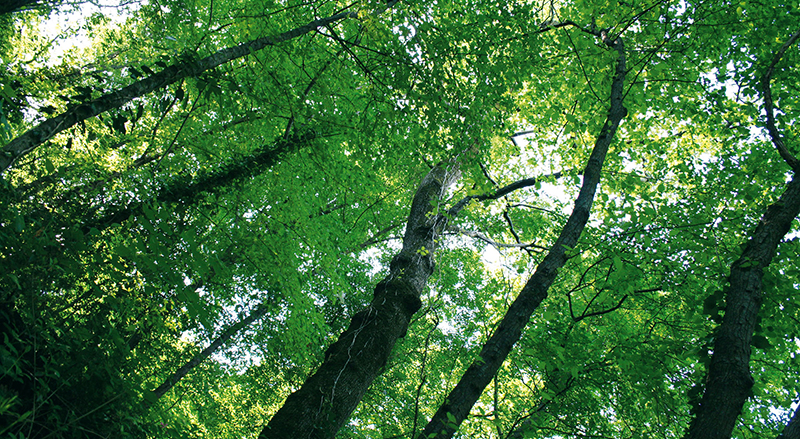 8. TRANSPARENCY
Stile is transparent! Stile has the major product and company certifications that officially guarantee the quality and the respect of all the regulations related to the protection of the environment and the health of the consumers.
Warranty for 25 years on residential projects and 10 years on commercial projects give tranquillity to the customer who will count on having always their "shoulders covered"!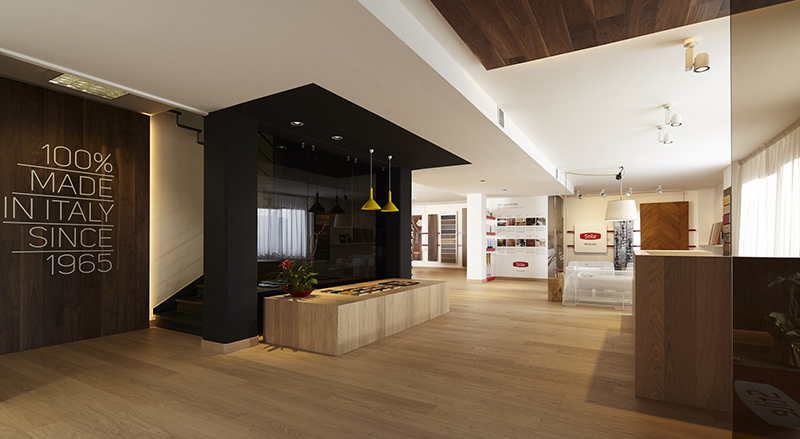 9. DISTRIBUTION
Working in partnership with Stile means being a part of a qualified and professional distribution system and team. Stile's goal is to grow and to be different from competitors in terms of values, products and service. Being a Stile client means facing the market with the best of innovation, of quality and professionalism of a company that has been doing and living "made in Italy" for 53 years!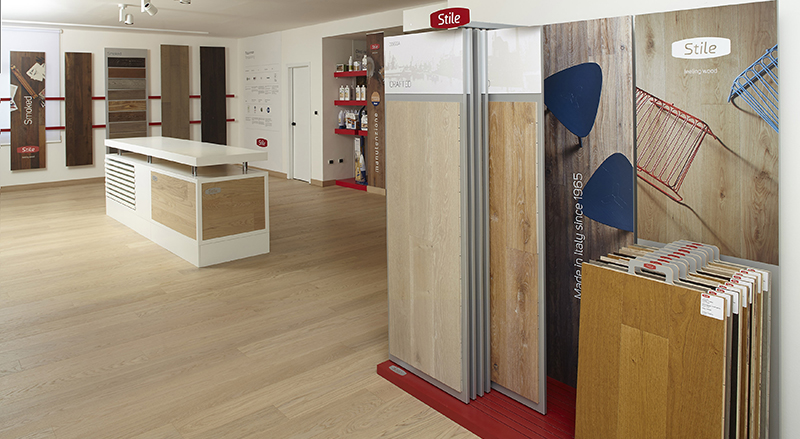 10. PRICES
Stile is the cheapest price you can pay to get this level of quality products and service. We can sign it!!