Integrated system for the time care and maintenance of the floor with Bona products and equipments.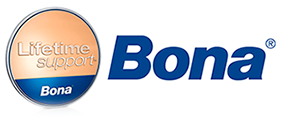 Natural UV Repair
With one bottle Bona Naturale base, one bottle Bona Naturale top, two paint-brushes, abrasive paper, scotch.
Recommended for: Floors with Naturale UV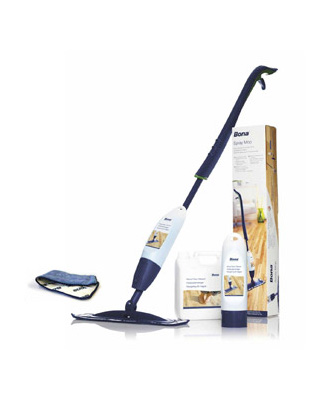 Spray MOP
The new Bona Spray Mop allows to clean your wood flooring preserving its charm with a single dust. The kit includes: Spray Mop, Wood flooring cleaner cartridge, washable microfiber cloth.
Recommended for: Floors with Naturale UV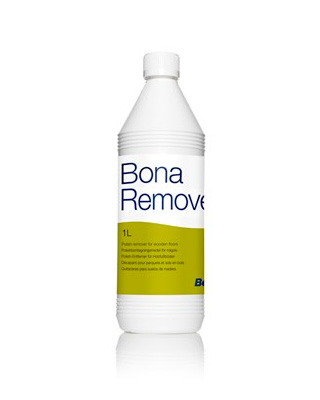 Remover
Bona Remover is a concentrated polish stripper designed to remove Bona Polish and Bona Freshen Up. It can also be used to treat floors which have become slippery and for the removal of black heel marks.
Recommended for: Floors with Naturale UV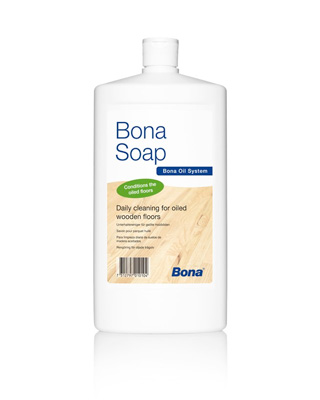 Soap
Detergent based on vegetable oil for frequent cleaning and maintenance of oiled wooden floors. Bona soap nourishes the surface and leaves a thin film that can be buffed for increased shine.
Recommended for: Floors with oiled finish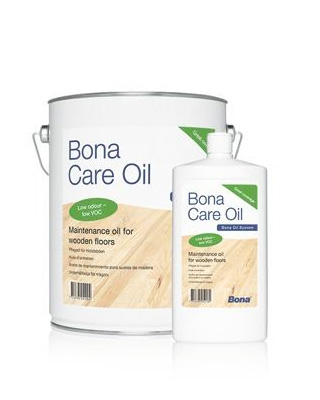 Care Oil
Bona Wax Oil Refresher is a maintenance product primarily for Bona Hard Wax Oil. It consists of a concentrate of natural oils and waxes and contains less than 2% solvents. Can also be used on Bona Craft Oil, where increased protection against water and spills is required.
Recommended for: Floors with oiled finish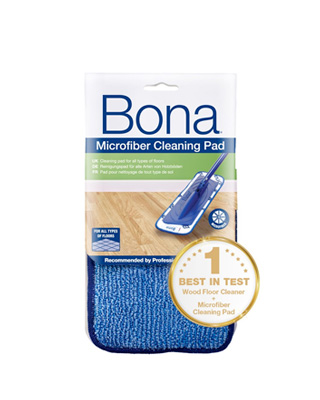 Cleaning pad
Bona Cleaning Pad is a washable microfibre pad which attaches with Velcro-like strips to all Bona Mops, including the Bona Spray Mop.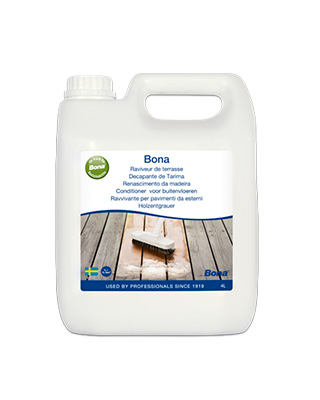 Decking Reviver
Bona Decking Reviveris made for cleaning soiled, decayed and/or previously oiled softwood decking's, such as larch and pressure impregnated pine decking's.
Recommended for: Floors with oiled finish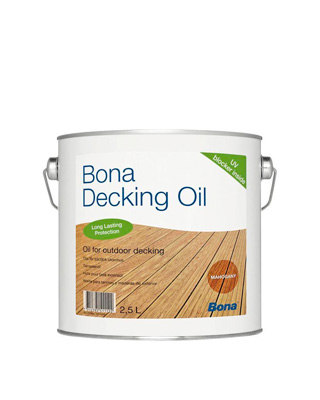 Bona Decking Oil
Bona Decking Oil is a concentrated blend of vegetable oils, modified for superior impregnation and long-lasting protection of wooden deckings and other exterior woodwork. It enhances the natural wood grain while protecting against moisture ingress and reducing the potential of wood cracking and warping.
Recommended for: floors with oiled finish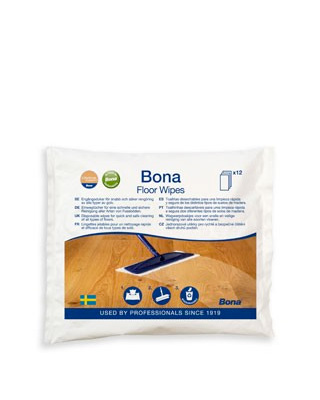 Cleaning Floor Wipes
Disposable wet wipes for quick and safe cleaning for all types of floors. Biodegradable, recyclable, environmentally sound, PH neutral cleaner.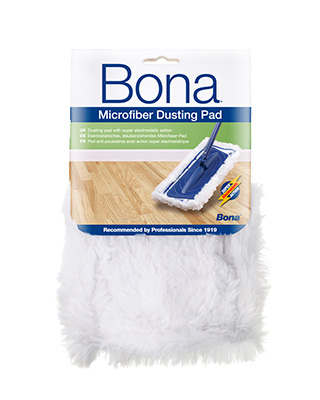 Dusting Pad
Bona Dusting Pad is a fluffy washable microfibre pad. Easily attached to the Bona Mop with Velcro-like strips this dusting pad is an excellent way of picking up dust and hair before wet-mopping your floors.
Information request
For technical support we invite you to contact our free phone. The technical support is available from Monday to Friday, from 9 am until 7 pm.
Numero Verde
800-062662
Email
stile@stile.com